4. Confirm Payment Method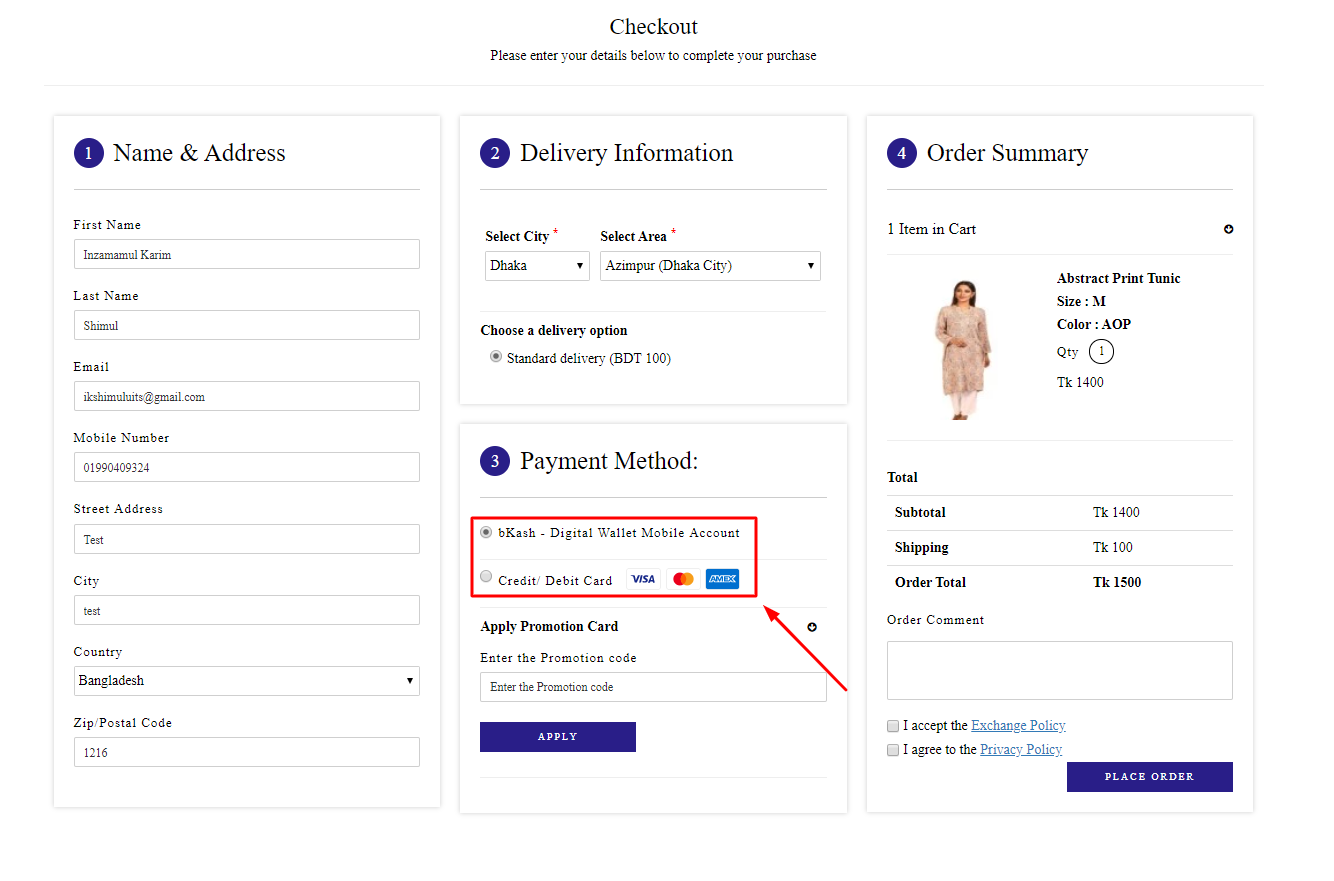 5. Delivery
Our customer support will be in touch with you in 36-48 hours to confirm your order.

Delivery times:
We require 5-7 business days to deliver within Dhaka, and 5-7 days to deliver outside Dhaka. Same day deliveries within are possible once customer support is able to confirm your orders before 2pm on a work day.

Delivery charges:
For Dhaka, it is Tk 100. For locations out of Dhaka, it is Tk 150. If you shop Tk 3000 or more, shipping is free!

If you have any more questions,
you can contact us here.
Question
Coming soon ....